PRODUCT DESCRIPTION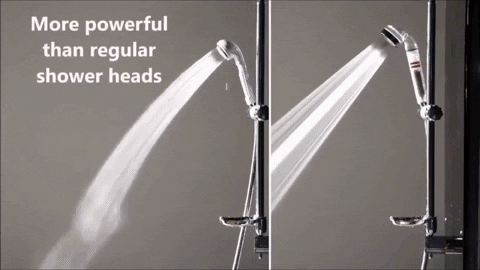 ★【ON/OFF SWITCH PUSH BUTTON】: Stop function, eliminating the need for the middle to close the valve to re-adjust the water temperature, let your showering easier, especially for disabled, toddler, baby, pet, puppy, camper, adult, can be used as RV handheld showerhead.

★【IONIC FILTER】: Front loft filter showerhead uses the mineral stones to make the water soft and healthy. It can purify shower water and adjust the PH value of water, making water quality in weak alkaline. It is better for healthier of your hair and skin.
★【ULTRA COMFORTABLE EXPERIENCE】: Front loft hand held filtering shower sprayer with 3 settings: Rainfall/ Massaging/ Jetting, each mode is a special shower experience for you. The water is fine dense and uniform that will take the skin feels gentle and comfortable. Let you and your family enjoy a natural spa at home.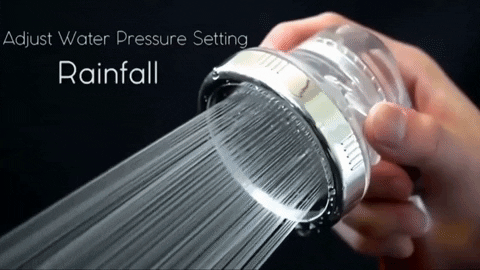 ★【HIGH PRESSURE & WATER SAVING DESIGN】: The revolutionary micro nozzle technology makes the outlet holes smaller and denser, increasing the speed of the water flow, thereby increasing the water pressure. At the same time-saving water up to 30%. Corrosion-resistant surface plating, no rust. Detachable for easy cleaning.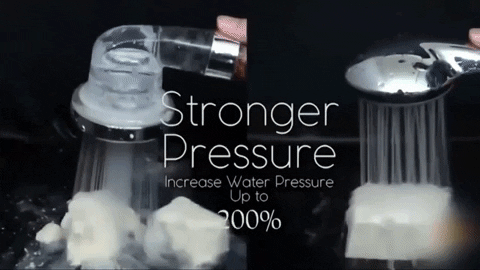 ★【EASY INSTALLATION】: No need to call a plumber tools-free Installation. General size G1/2 inch hose, Connect the shower and hose. The self-adhesive adjustable angle shower holder equipped with a new adhesive patch, no-drill the wall or tile, super-strong structure

HIGH DURABILITY- Polycarbonate & Stainless Steel build makes it strong, long-lasting & leak proof.